You want to give 100%

to everything you do. That's true whether you're lifting weights, running, riding your bike, competing in the company golf tourney, or playing in a pickup basketball game. When you have a pain, strain, or sprain, you want to get back in the game FAST.

Now you can! Just open The Athlete's Book of Home Remedies to discover hundreds of doctor-approved, do-it-yourself remedies for every sports injury imaginable. Packed with eye-popping illustrations, fast fixes, and proven prevention strategies, this book is the definitive reference for athletes of all levels.

Click here to start your FREE 21-Day Preview of The Athlete's Book of Home Remedies and you'll discover how to: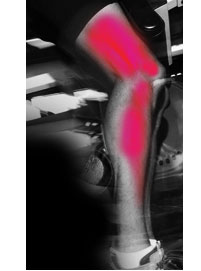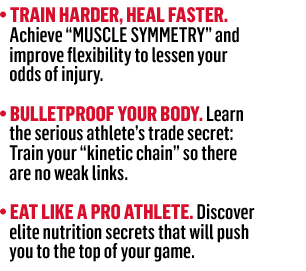 | | |
| --- | --- |
| | Plus, you'll discover quick tips to help you deal with the MOST ANNOYING MALADIES IN ALL OF SPORTS, including: |
• Athlete's Foot
• Anemia
• Back Pain
• Blisters
• Bonking

• Chafing
• Heat Exhaustion
• Road Rash
• Stingers
• Joint pain

As a guy, you want to tough it out. You want to keep going and play through the pain. But is that really the best move?

See PAGE 242 of The Athlete's Book of Home Remedies to discover a doctor's list of key questions you need to ask yourself before making this decision. You'll make the right move every time — to maximize your performance and minimize your injury!